It's been a little while, hasn't it? In fact, it's been even longer than I meant it to be, because I just discovered that the post I'd queued for January 1 hadn't posted and I'd never noticed. 🤦‍♀️ So if you haven't seen that one yet, you can find it here!
I don't really have any major news to share, but I did just want to give you all a little update on what's been going on with me. I'm sure you could tell by the tone of some of my blog posts last year that my mental health was not doing too well. Between covid and the wildfires, and then early this year an ice storm which left me without power for a week and did a lot of damage to the trees in my yard and community (and if you've read my books, you can imagine the effect this had on me), I was not doing well for some time. However, I've gotten some help and am feeling quite a bit better mentally now.
I'm not back to 100%, though. I have some chronic health problems which were exacerbated by the stress of the last year, and as a result I've been in a really bad "flare" period. I've had some good news from my doctors over the last few months, though, and the new information they've given me has made me optimistic that once we're able to get my symptoms back into "remission," I can get back on track.
While I've been too ill to get much done by way of writing, I have continued to brainstorm and outline Fool's Gold. I'm hoping I can get the book out soon, but that is of course contingent on my flare subsiding. In the meantime, I wanted to share a little sneak peek that I posted in my readers' group on Facebook several months ago, so you have something to tide you over. Enjoy!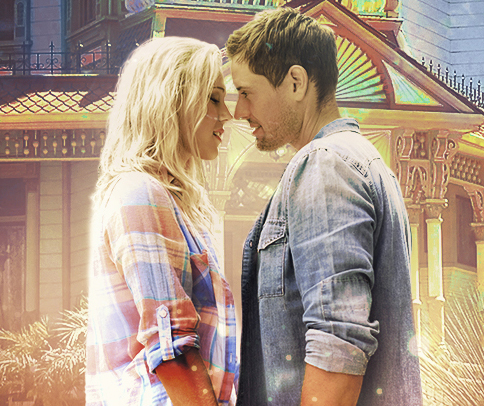 March 5: I wanted to give you all a little sneak peek of what I've been working on! Today I did some brainstorming and outlining on Fool's Gold, the next book in the Northwest Magic series. I'm really excited about this one because it will be where the first two books in the series line up and make sense. I know because of how Old Flames was a prequel there was some disconnect (like I've said before, it was originally supposed to be a novella, so its lack of connection to Alexandra's Riddle would have made more sense), but with Fool's Gold it will all come together. The story focuses on Taryn, but it takes place after Alexandra's Riddle, so Cass and Matthew will be in it, and so will Laney. I am still trying to decide if Lily will be in it—if I can make it work with the plot, I'll try!—but Green is 100% for sure going to be in it and I'm really excited to be bringing his whimsical weirdness back.
I haven't written up an actual blurb yet, but here's the basic plot: Taryn's dream of running her own bed and breakfast is about to come true. She wins an old home in Kings Valley in an essay-writing contest, only to discover that it's not only completely dilapidated, but also infested with dark fae—creatures like goblins, gremlins, and other less-wholesome faeries. She needs to figure out what is causing them to congregate on the property like this, and how she can undo whatever caused the magic here to become corrupted.
The answer to the riddle seems to have something to do with a local legend about the original owners of the house. In order to break the curse, Taryn will have to use her powers of psychometry to solve a century-old mystery involving forbidden love and lost gold. Good thing she'll have help from Luke, the handsome local contractor who's helping her restore the property—although he may know more about her house's history than he's letting on…
Anyway, that's where I'm at right now! Let me know what you think!