Just a quick note today to let you all know that Sweet Promise Press is offering the complete series of The Pioneer Brides of Rattlesnake Ridge in "boxed set" form on Kindle for a limited time. The series is broken into two ebook omnibuses, one containing books 1-4 and the second containing books 5-9. Both boxed sets are $2.99 during the preorder period, but the price will increase soon, so be sure to get the books at the introductory price if you're interested.
Volume 1, featuring my book Arriving from Arkansas as well as Coming from California by Catherine Bilson, Moving from Maryland by Christine Sterling, and Riding from Richmond by Nan O'Berry, will be released this Friday, September 24.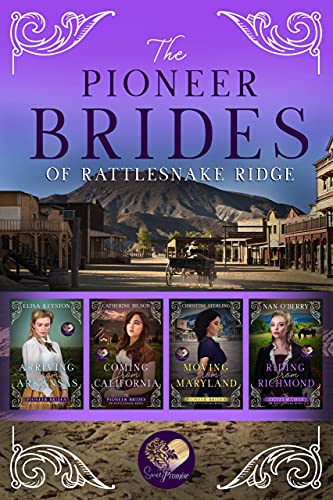 And the second collection, featuring Traveling from Texas by Patricia "PacJac" Carrol, Drifting from Deadwood by Ramona Flightner, Approaching from Arizona by Stefanie Bridges-Mikota, Returning from Rhode Island by Catherine Bilson, and Immigrating from Illinois by Nan O'Berry, will be released on October 1.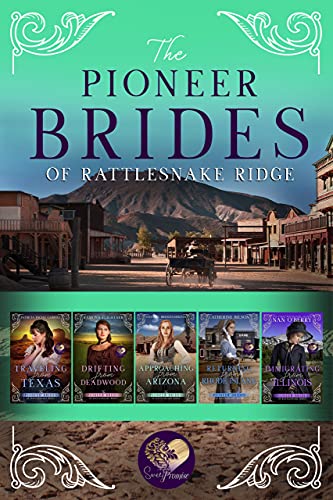 These boxed sets are only going to be available for a limited time, so be sure to grab your copy or read in Kindle Unlimited if you're interested.