You may have seen on social media last week that all six covers of the Pioneer Brides of Rattlesnake Ridge series have been revealed! Check out all the covers in their loveliness: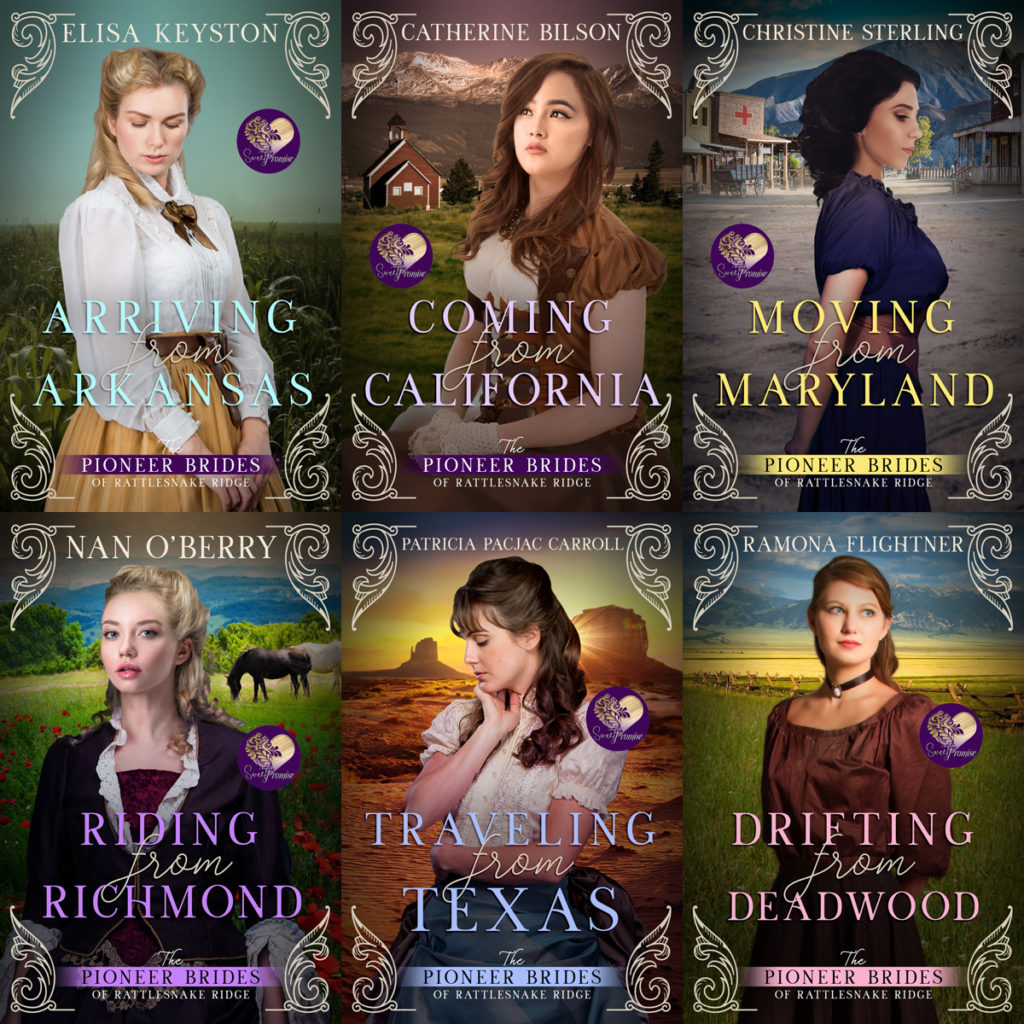 The series will be released on a weekly basis starting with my book, Arriving from Arkansas, on May 3. The books will be part of Kindle Unlimited. Here's the release schedule:
Arriving from Arkansas by Elisa Keyston: May 3
Coming from California by Catherine Bilson: May 10
Moving from Maryland by Christine Sterling: May 17
Riding from Richmond by Nan O'Berry: May 24
Traveling from Texas by Patricia PacJac Carroll: May 31
Drifting from Deadwood by Ramona Flightner: June 7
Can't wait? All six books are available for preorder now from Sweet Promise Press. If you preorder the full series set, you'll get all six books on May 3 and won't have to wait for the other books. This is also a great option if you're not a Kindle user, as ebooks from Sweet Promise Press are compatible with any device.
Arriving from Arkansas will also be available in print, most likely on May 3 as well (barring any hiccups). Watch this space for more information about Arriving from Arkansas and the Pioneer Brides of Rattlesnake Ridge series!